At the Y, kids can learn to dance, play a sport, develop their skills, make new friends, and become empowered in youth programs.
---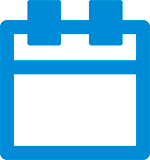 Spring II Programming is from May 1-June 25!
Member registration opens Saturday, April 15 and community registration opens Saturday, April 22. Session availability varies by branch location. Explore your branch offerings today and Join the Y today for early access and discounts!
---
DANCE
Intro to Hip Hop
Ages 4-6, 7-12
This class is designed to introduce students to the exhilarating world of hip-hop dancing. It provides a structured method of learning various hip-hop dance movements with focus on offering a new set of combinations and mini routines in every class.
---
SPORTS & SWIM
Basketball for Beginners
Ages 5-8, 9-11, 7-12
Learn and master the basics of passing, dribbling and shooting and practice your offense and defense in fun scrimmages. 
Intermediate Basketball
Ages 7-12
Level up in our intermediate basketball class! Emphasis is on sportsmanship and having fun, while improving technical skills and physical stamina.
Martial Arts
Ages 4-6, 7-12
Learn the basic aspects of Karate and self-defense! Participating in this program develops strength, agility, flexibility and coordination as well as focus and peace of mind.
Swim Lessons
Ages 6 months+
The Y has swim lessons for all ages and stages. Find a class that's right for you.
Private Sports Lessons
Participants are coached according to their age and skill level. Classes are one hour in length. Sports offered: basketball, flag football & soccer. Please note that lessons are subject to instructor availability.
For more information please contact our Program Director at 718-215-6940 or jmartinez@ymcanyc.org.